Australian Dollar
Exchange Rates
What Australian Dollar exchange rates can you get? Look at the following tables for at-a-glance exchange rates Australian Dollar conversions (AUD).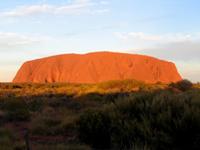 Australian Dollar

The Australian Dollar is the currency used in the following countries or entities:
Australia
Christmas Island
Cocos (Keeling) Islands
Heard Island and McDonald Islands
Kiribati
Nauru
Norfolk Island
Tuvalu
View
Areas for Australian Dollar exchange rates
in a larger map
Quick exchange rates Australian Dollar currency converter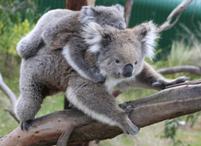 Australian Exchange Rate

The following table shows the Australian Dollar currency rates for all countries and territories.
A quick look down the table will allow you to compare currencies. The table shows one column with the local currency value of one Australian Dollar and one column with the value of one unit of the local currency in Australian Dollars.
Table of All Countries' exchange rates of Australian Dollars (AUD)
If you're looking for information on Key Trading Partners with Australia and other information click here to see the Australian currency exchange rate page.
Do you have an Australian travel related website? Would you like to exchange links with me? Contact me here with information.
Western Australia Travel Secrets:
For nature lovers with a spirit for adventure, the Western Australia travellers guide website offers a great guide to the secrets of Western Australia. With lots of beautiful pictures, the website shows the wide open spaces, the vast swathes of pristine wilderness and the relative lack of development that make WA so special.
Return to currency list sorted by currency name page.


Return from Australian Dollar exchange rates page to the home page