Safe Travel Tips for Going Abroad
Here are some simple safe travel tips I've picked up over time for keeping yourself safe when travelling. Bear in mind, you have to keep yourself safe and the following is not legal guidance or recommendations, just some of my thoughts and ideas on travelling safely.
Safe Travel Tips

My safe travel tips are in no particular order.
Also, bear in mind that there are various degrees of crime within each place and country and some areas are safer than others. You are probably no more at risk of crime overseas than you are in your own country. However, in general just keep some common sense and you should be okay.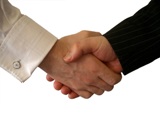 Behaviour
Be polite.
Don't be too loud.
Behave as you would at home – it is often just about looking confident.
Don't appear scared.
If you are lost, just approach people as you would at home.
Spare wallet or purse
If you are concerned about being mugged, keep an old, spare wallet with you that you can hand over in an emergency. To make it appear authentic at first glance, use a cheap or old worn-out wallet or purse that you wouldn't mind losing, put some small value loose change in it so it rattles, add some out of date bank cards, expired phone cards and other non-valuable, credit card sized cards. That way, you can keep it in your pocket and hand it over in an emergency and it looks authentic enough to the mugger at first glance. Make sure the cards are all out of date and don't include any that information that can easily used for identity fraud so you don't get any people creating a clone of your identify.
If you are mugged, don't forget to call the police and report the crime. Also, don't hang around too close to where you were mugged (just in case they come back!).
Don't worry, most places are safe most of the time and are probably no more crime ridden than your home town appears to your foreign visitors.
Don't carry too much anyway
Other than shopping bags if you're out shopping, try to travel light – it makes you less of a target.
Don't look like a tourist (too much)!
Try not to look too 'green' and 'out-of-town'. If you carry a camera around, try and be aware that it is an item that is easily to steal and highly disposable for cash.
Bags and things (cameras) carried on one of your shoulders
This goes for handbags and purses with shoulder straps and makes sense wherever you are; travelling or even in your own home town. Carry your handbag with the zip or flap firmly closed and facing inwards to your body.
This goes for any bag carried on your shoulder – be aware that in crowds, people might try to cut the strap to snatch it.
Backpacks
This may seem like an urban myth, but I came across a couple of people it had happened to during my backpacking days. It is possible for thieves to target backpackers in crowds and cut a hole in the backpack, rummage around for something valuable and be away before the backpacker even notices something is wrong.
Cafés
Another safe travel tip for when you are at a street café (especially if you are sitting next to the road), is to keep your bags with you or tucked out of the way so passing bag thieves won't be able to snatch them easily. Even if your handbag is on your shoulder keep your hand on it. Be aware that somebody could approach you quickly (on foot, running or on a motorbike or scooter), wrench the bag from you and be off before you know what is happening.
Money
Carry your travellers cheques (or travelers checks) in a money belt or other discreet hiding place. This could be a fabric money belt that you put under your clothes. Or it could be a clothing item with a secret hiding place, for example, a hollow money belt buckle.
Insurance
Take out travel insurance. If you are only going to take on board one of these safe travel tips, I would definitely do this one! You just never know...!
Important numbers
Keep a list of important telephone numbers and carry it around with you making sure it is separate from your wallet or purse (just in case). These numbers should include where you are staying, your local embassy or consulate, the travel helpline provided by your insurance, the telephone access codes for the country you are in and your own home country in case you want to call someone at home.
Also make a note of your passport number, travellers cheque numbers, card numbers, and any other noteworthy numbers.
Here ends my list of safe travel tips! Have a great journey.


Click here for a useful article about travel scams.

I've also recently come across a website with some good ideas for travelling with young children. Click here to visit their page on family travel tips for going on a vacation with kids. It has information on things to take, what to pack, ideas for activities and some other useful tips for travelling abroad.


Return from my safe travel tips to the Exchange-Rate.com home page