More About Exchange Rate
Read on to find out more about Exchange Rate website's owner. Who manages www.exchange-rate.com? If you want to read the first part of my about me page, click About Exchange Rate.com for more info. 
I have travelled to quite a few places so some people might class me as a bit of a travel expert!
I'm not a 'million air-mile' type person, but I've seen quite a bit of the world. Mind you, looking at the world map below, there are still large areas of it I've not seen.
View
Where I've travelled
in a larger map
I'll start off with the UK (or United Kingdom of Great Britain and Northern Ireland). That's where I'm from you see! As you might imagine, I've seen a lot of this country.

I live in Newcastle upon Tyne but I'm from a beautiful little city called Durham in a great part of England - the North East. There's a quote from the famous international author Bill Bryson about Durham in his book Notes from a Small Island that just about sums it up:

"I got off at Durham... and fell in love with it instantly in a serious way. Why, it's wonderful - a perfect little city.... If you have never been to Durham, go there at once. Take my car. It's wonderful."

He goes on to say,

"Durham, I have come to realise, has a capacity to astound out of all proportion to its size. I don't know any place that manages to be more intimate and infinite at once."
Bill Bryson, international author

I'm also a fan of the gorgeous Lake District. I've been to lots of places in Scotland (family holidays), Bangor in Wales (to see a friend from University), Belfast in Northern Ireland (for a conference), Bath, Oxford, London and many other places in England (for visits or holidays). I've lived in Chislehurst in Kent, Edinburgh, Malvern in Worcestershire, Leicester, Abbots Bromley in Staffordshire (all for various jobs).
Other places I've been to include
Holland / Netherlands (Family holiday; a friend's Stag do (bachelor party) in Amsterdam)
Denmark (Family holiday)
Germany (School trip)
Austria (School skiing holiday. Coldest place I've ever been - a very chilly -29C / -29F out at night)
Tenerife (Family holiday, which including spending most of my 15th birthday climbing up Mount Teide)
France (School skiing trip)
Spain (A holiday with friends at the end of our last year at school. It involved a rather long coach trip from Durham in the north of England to the Costa Blanca in Spain; and a bit too much partying!)
Crete in the Mediterranean (for a straightforward beach holiday)
Spain and Gibraltar (stayed on a boat at the Costa del Sol and sailed to Gibraltar)
More About Exchange Rate Information

For currencies and more about exchange rate conversions for each of these countries, please feel free to view the rest of my site.
Other Travels

I did an inter-rail trip in 1997 (I've put the route below with some memories of each place)
Durham, UK (home)
London, UK (friends)
Brussels, Belgium (festival)
Paris, France (wine, cheese and baguettes)
Bordeaux, France (wine, of course!)
San Sebastian, Spain (Sunday and nothing was open)
Madrid, Spain (getting lost)
Lisbon, Portugal (lovely street cafes)
Seville, Spain (passing through)
Casablanca, Morocco (street sellers, very noisy, not at all pretty)
Marrakesh, Morocco (laid back)
Madrid, Spain (smart city)
Barcelona, Spain (Australian backpackers)
Bern, Switzerland (bears and Einstein)
Munich, Germany (beer festival)
Prague, Czech Republic (iron curtain, faded glory, attractive)
Berlin, Germany (history, building site cranes)
Warsaw, Poland (gloomy, Soviet buildings. I got off the train, when out of the railway station, looked at the place, turned around and promptly got on the next train out!)
Krakow, Poland (much, much nicer, lots of students, cheap)
Vienna, Austria (pretty, ostentatious, expensive)
Venice, Italy (attractive, stylish, sinking, worst pizza ever (the cardboard box tasted better!))
Budapest, Hungary (historic, huge meal with wine for £1)
Sighisoara, Romania (calm, pretty, Transylvania, Dracula)
Bucharest, Romania (concrete, dusty, cheap coffee)
Sofia, Bulgaria (faded attractiveness, cheaper coffee, nasty toilets, sloooooow trains)
Istanbul, Turkey (history, cosmopolitan, crossroads to Asia)
I've also travelled to Italy (skiing with friends) and to South Africa (once for a friend's wedding and a different time for a road trip from Pretoria to Cape Town and a beach holiday to welcome in the year 2000). For someone from England it is strange having a hot, bright Christmas and New Year.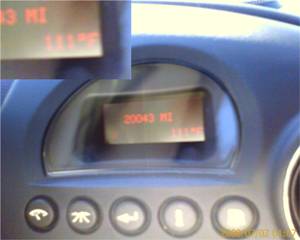 I've also been to the United States. One trip was where I was invited for a job interview to a company with two different sites, one in Cincinnati, Ohio and the other in Beverly Hills, California. It was an interesting trip and the people interviewing me were good hosts. Unfortunately, I didn't get the job! Incidentally, this was the hottest place I've ever been (a suit-creasing 43.9C / 111F) in Beverly Hills.
Well, that's all about me for the time being. However, please continue to browse my website for more about exchange rate conversions, travel money and all the different foreign currencies. I update the site when I can, but feel free to contact me and I'll respond as best I can.

Exchange Rate

›
About Exchange Rate
› More About Exchange Rate