Spain Exchange Rate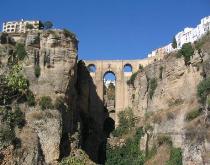 Find out the Spain exchange rate for your currency. Look at the following tables for at-a-glance comparison of Spanish currency (Euro, EUR) conversions.
There are tables of Spanish currency conversions for exchange rates in countries in the following areas:
Key Trading Partners
All Countries
Spanish Currency
The currency used in Spain is the Euro.
A quick look down the tables will allow you to compare currencies. The tables show you one column with the local currency value of one Euro (EUR) and one column with the value of one unit of the local currency in Euros.
Key Trading Partners with Spain (Export and Import, 2010)
According the World Factbook, there were approximately $253 billion (US Dollars) worth of exports from Spain in 2010 ($228.7 billion worth in 2009); which consisted of machinery, motor vehicles, foodstuffs, pharmaceuticals, medicines, and other consumer goods.
Imports to the country were valued at approximately $315.3 billion in 2010 ($287.7 billion in 2009); mainly machinery and equipment, fuels, chemicals, semi-finished goods, foodstuffs, consumer goods, and measuring and medical control instruments.
The following list shows the most important trading partners with Spain for both exports and imports (2009) by percentage value.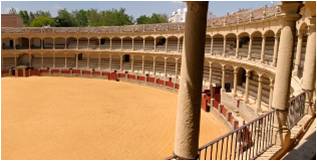 Export:

| | |
| --- | --- |
| France | 19.5% |
| Germany | 11.4% |
| Portugal | 9.2% |
| Italy | 8.5% |
| UK | 6.4% |
Import:

| | |
| --- | --- |
| Germany | 14.0% |
| France | 12.8% |
| Italy | 7.4% |
| China | 5.7% |
| Netherlands | 5.4% |
| UK | 4.9% |
| Portugal | 4.1% |
Source: CIA World Factbook Exchange Rate Table of Key Trading Partners and Major Markets against the Spanish Currency (Euro)Exchange Rate Table of All Countries against Euro (EUR)Spain exchange rate (Euro) - quick converter
Do you have a Spanish travel website? Would you like to exchange links with me? Contact me here with information.

The Top Tour of Spain website offers you the ability to search through a wide selection of excursions and tours to Spain priced to suit all pockets, as well as lots of information about the country. People wishing to travel in Spain can read about its cities and costas, book flights or accommodation, and get to know about the cuisine.





Return from the Spain exchange rate page to currency list


Return to the home page