South African Exchange Rate
What South African exchange rate can you get? Look at the following tables for at-a-glance comparison of the South Africa Rand (ZAR) conversions
There are tables of South African currency conversions for exchange rates in countries in the following areas:
Key Trading Partners
All Countries
A quick look down the tables will allow you to compare currencies. The tables show you one column with the local currency value of one South African Rand and one column with the value of one unit of the local currency in South African Rand.
Key Trading Partners with South Africa (Export and Import, 2009)
According the World Factbook, there were approximately $66.6 billion worth of exports from South Africa in 2009 and $86.1 billion worth in 2008; which consisted of gold, diamonds, platinum, other metals and minerals, and machinery and equipment.
Imports to the country were valued at approximately $66.0 billion in 2009 and $90.6 billion in 2008; mainly machinery and equipment, chemicals, petroleum products, scientific instruments and foodstuffs.
The following lists shows the most important trading partners with South Africa for both exports and imports (2009) by percentage value.
Export:
China 10.3%
US 9.2%
Japan 7.6%
Germany 7.0%
UK 5.5%
Switzerland 4.7%
Import:
China 17.2%
Germany 11.2%
US 7.4%
Saudi Arabia 4.9%
Japan 4.7%
Iran 4.0%
Source: CIA World Factbook Table of Key Trading Partners and Major Markets against South African Rand (ZAR)Table of All Countries against South African Rand (ZAR)Quick exchange rate converter from the South Africa Rand
South Africa Links:
Find out what Cape Town really has to offer a visitor. Have a look at this website to find the best walks, the most beautiful drives, great picnic sites, wine routes, historical sites...
http://www.what-to-do-in-cape-town.com/index.html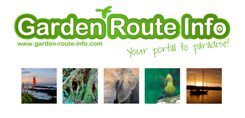 Garden Route Information - South Africa and specifically the Garden Route is a true paradise. This site includes information on the towns in the region, attractions, things to do, accommodation, dining, weddings, etc.
http://www.garden-route-info.com


Return from South African exchange rate page to our currency list

Return from South African exchange rate page to our home page