Iraq Dinar Exchange Rate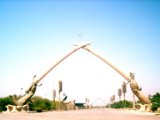 What Iraq Dinar exchange rate can you get? Look at the following tables for at-a-glance comparison of Iraqi Dinar (IQD) conversions
There are tables of Iraq currency conversions for exchange rates in countries in the following areas:
Key Trading Partners
All Countries
A quick look down the tables will allow you to compare currencies. The tables show you one column with the local currency value of one Iraqi Dinar and one column with the value of one unit of the local currency in Iraqi Dinar.
Key Trading Partners with Iraq (Export and Import, 2008)
According the World Factbook, there were approximately $38 billion worth of exports from Iraq in 2009 and $63.5 billion worth in 2008; most of which was made up of crude oil (84%) and other crude materials.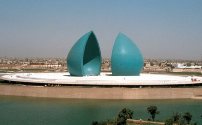 Imports to the country were valued at approximately $55.4 billion in 2009 and $50 billion in 2008; mainly food, medicines and manufactured items.
The following list shows the most important trading partners with Iraq for both exports and imports by percentage value.

Export:
US 38.6%
India 12.2%
Italy 9.8%
South Korea 7.1%
Other 32.3%
Import:
Syria 26.2%
Turkey 19.6%
US 10.6%
Jordan 6.4%
China 6.0%
Other 31.2%
Source: CIA World Factbook Table of Key Trading Partners and Major Markets against Iraqi Dinar (IQD)Table of All Countries against Iraqi Dinar (IQD)Quick exchange rate converter from the Iraqi Dinar
Return to currency list page
Return from Iraq Dinar exchange rate page to home page